Our Adult Day Program Is One Of A Kind
Longview invites older adults in the Ithaca community to join us to socialize and enjoy shared activities and interests with peers. Families find relief (and joy) knowing their loved ones are well cared for in a friendly, supervised setting while away from home.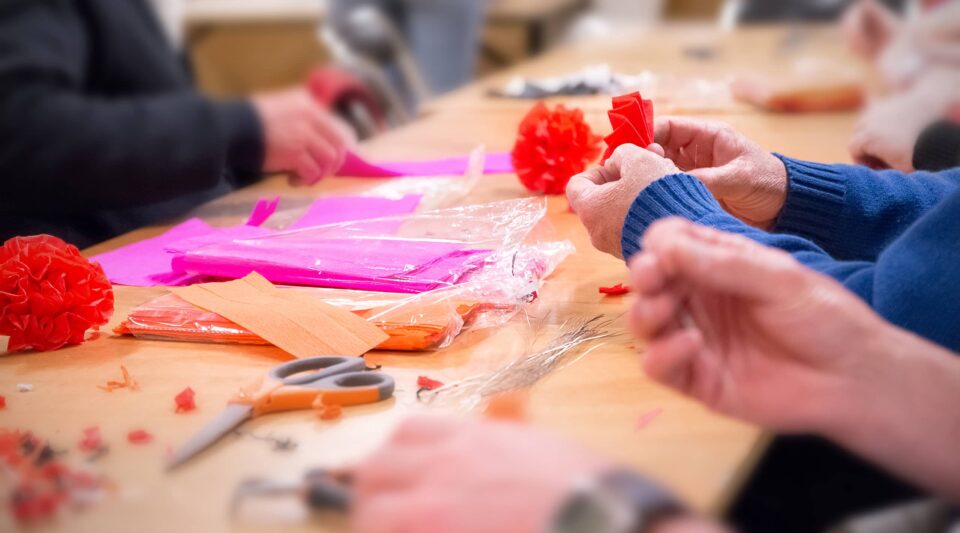 Friends arrive at 9 a.m. and gather round the table for coffee and conversation, followed by a full day of interesting and engaging things to do together (exercise, news and events, nature walks, crafts, games, entertainment, cooking, baking, to name just a few).  We provide lunch and healthy (okay, mostly healthy!) snacks throughout the day, which adjourns at 3 p.m.
Longview residents and Ithaca College students often join in for shared programs.  And don't be surprised if our pre-school children and teachers drop by for a visit, along with assorted resident dogs and cats.
For more information, contact the Program Coordinator at 607-375-6323.
We are open Monday through Friday with 8 spots available each day.  Enrollment may be from 2 days up to all 5.  Pick-up and drop-off are provided by family, friends, or paid transportation.
Longview's Adult Day Community is licensed and regulated by the New York State Department of Health and is the only program of its kind in Tompkins County.